This course consists of 25 reflective tasks using the book  – Zen and the Act of Teaching: A Reflective Journal. It's free for all teachers! Just click the "Take This Course" button below and get started. It's meant to be done in 1 month, a reflection a day, more or less.
Each task consists of two steps  for each task (use the sidebar to find tasks – you'll have to do them in order).
1.  Reading & Reflecting. Read the reflection (and if you want the videos/articles that are added and recommended as additional reading)
2.  Writing & Reflecting. Add your reflection to the forum and allow others to discuss/comment there. You are also encouraged to discuss and learn with your peers there. Click the "Join The Discussion" button after reading each task to go to the topic in the forum.
The length can be a few paragraphs or more. It will be reviewed and you'll get a satisfactory/unsatisfactory.
Once all 25 tasks are completed, you'll get your certificate as a testament to your progress in becoming a better teacher.  Be proud of it!
Get started with your first reflection – Introduce yourself!
Download the book.   Hard copy may be ordered HERE.  Here's the PPT. See Full Screen.
Already used in a number of teacher professional development programs.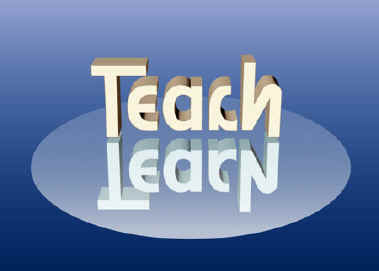 Teacher's who think about their teaching and who continue to challenge themselves and keep discovering who they are — are without a doubt, the educators we want in our classrooms.
Course Objectives:
Teachers will …
1.  reflect upon WHO they are as a teacher
2. share their thoughts and practices with other teachers
3. write, read and share reflections on current educational issues.
 I highly recommend these texts / writers on reflective teaching practices. Also, you might read these reflections, selected from my B.Ed. students' journals, part of their required course work to become a teacher. They'll be good examples for your own writing and reflecting during this course.
1) Donald Schon, the godfather of this field. Especially both of his "The Reflective Practitioner" and "Educating the Reflective Practitioner".
2) Thomas Farrell – an ELT professional who've I've met and enjoyed lively conversation with. His Reflective Language Teaching has many valuable insights for us language teachers. Who are you as a teacher?
3) Carl Rogers and his own writings on humanistic teaching practices. Especially his – On Becoming A Person.
Along this course's journey – we'll encounter many fine videos, presentations and articles which will help you grow as a reflective practitioner.